Our Services
Serving Macomb County
Louis Mihelich Landscape, Inc. in Harrison Township, MI offers a raft full of landscape design services. If your landscape rejuvenation project involves tree and shrub planting, topsoil and full dirt delivery, brick pavers or grading, rest assured. Call 586-783-4030 to schedule an appointment.

* Landscape Design Services
* Landscaping Services
* Lawn Replacement Services
* Sod Installation Services
* Tree Planting Services
* Shrub Planting Services
* Retaining Wall Services
* Patio Paver Installation Services
* Landscape Rejuvenation Services

About Us
Landscape Design Harrison Township MI
From clearing any unneeded brush to installing drainage systems, Louis Mihelich Landscape, Inc. in Harrison Township, MI is your trusted local landscape contractor. We endeavor to beautify your outdoor space and increase your property value. A stunning, green lawn can make a first and lasting impression especially when selling or buying a home. Depend on our licensed and insured landscape company for your requests. We have been around since 1992, transforming lawns throughout Harrison Township, MI.

As a seasoned landscaper, we make ourselves available to customers seeking lawn replacement, sodding, retaining walls and filling yards. We also hold exhaustive experience in planting shrubs, planting trees and rec pavers. What a new landscape can do to your property, will boost your peace of mind and curb appeal. Our outlook on landscape rejuvenation allows us to tackle a singular approach to producing unrivaled workmanship. Hire our landscape design team to add the finishing touches that will make a difference to your outdoor space.

Beautifying your lawn requires an expert with the proper resources. Lucky for you, Louis Mihelich Landscape, Inc. in Harrison Township, MI is replete with quality resources, a hardworking team and unequaled expertise that translates into excellence.

Products
* Sod
* Trees
* Shrubs
* Retaining Walls
* Rec Pavers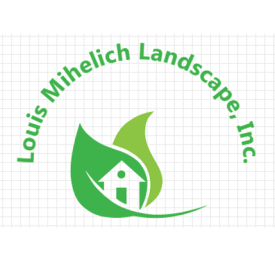 Landscape Design Harrison Township MI
---
Business Hours
Mon
8:00 AM - 6:00 PM
Tue
8:00 AM - 6:00 PM
Wed
8:00 AM - 6:00 PM
Thu
8:00 AM - 6:00 PM
Fri
8:00 AM - 6:00 PM
Sat
8:00 AM - 6:00 PM
Sun
Closed
Payment Methods
Check, Cash